Our Mission
The Saint Mary of the Assumption Community is united in Christ Jesus, we are a spirit-filled, culturally diverse church, based on a foundation filled with hope to serve as a beacon for those who seek to encounter the Risen Christ.

La comunidad de Santa Maria de la Asuncion esta unida en Cristo Jesús, y llenos del espíritu, somos una Iglesia culturalmente diversa; nuestra base y fundamento es estar colmados de esperanza para servir como luz para todos aquellos que buscan encontrarse con Jesús Resucitado.

Announcements/Anuncios
Below are important dates and announcements to remember. A continuación hay fechas importantes para recordar.
Weekly Bulletin
Gracias por su contribución continúa a Santa María. Que Dios nuestro Padre recompense su ofrenda con abundantes bendiciones para toda su familia

Thank you for your kind contribution to St. Mary's. May God bless you for your kindness
Please check our weekly bulletin to check out events and happenings in our parish. Thank you for supporting our church.
Por favor, consulte nuestro boletín semanal para ver eventos y acontecimientos en nuestra parroquia. Gracias por apoyar a nuestra iglesia.
Upcoming Event/s
Healing Mass
We will be having a Healing Mass and service with Exposition of the Blessed Sacrament on Saturday May 27th at 2:00PM here in our Church. All are invited, especially those who are sick. If you'd like more information or have further questions you may contact deacon Leo Canton at (209)601-4745 or Luz Canton at (209)601-6158.
Tendremos una misa de sanación y un servicio con la exposición del Santísimo Sacramento el sábado 27 de mayo a las 2:00 p. m. aquí en nuestra iglesia. Todos están invitados, especialmente los que están enfermos. Si desea obtener más información o tiene más preguntas, puede comunicarse con el diácono Leo Canton al (209) 601-4745 o Luz Canton al (209) 601-6158.
Online Donations
Our parish is now accepting online donations through ParishSoft. Thank you for your kind contributions and support to our parish....Click Here
Nuestra parroquia ahora acepta donaciones en línea a través de ParishSoft. Gracias por sus amables contribuciones y apoyo a nuestra parroquia.....Haga Aqui
Mass Intentions- Intenciones de masas
We will be taking mass intentions with a week notice. Please take time to do your intentions. We will not be taking them at the last minute.
Tomaremos intenciones masivas con un aviso de una semana. Por favor, tómese el tiempo para hacer sus intenciones. No los llevaremos a última hora.
Bathroom Run
Parents be aware that you need to walk your children to the bathroom. Children can disappear at a moment's notice. Your children are a gift from God. Don't lose them.
Los padres deben ser conscientes de que usted necesita llevar a sus hijos al baño. Los niños pueden desaparecer en cualquier momento. Tus hijos son un regalo de Dios. No
Contribution Report
El informe de contribución del fin de año está finalizado. Si necesita
este reporte para su declaración de impuestos, por favor llame a la oficina y
solicite su reporte.

The End of the Year Contribution Report is finished. If you need this
report for your tax filing, please call the office and request your report.
San Joaquin County Public Health Services
San Joaquin County Public Health Services are concerned about the increase in covid-19 cases in the county and are asking to remind the community to follow the guidelines and protocols that have been established. See announcement below.

El Departamento de salud pública del condado de San Joaquín está preocupado por el aumento en la propagación del covid-19 y quieren alertar a la comunidad a que se queden en casa este día de acción de gracias y a seguir los protocolos establecidos.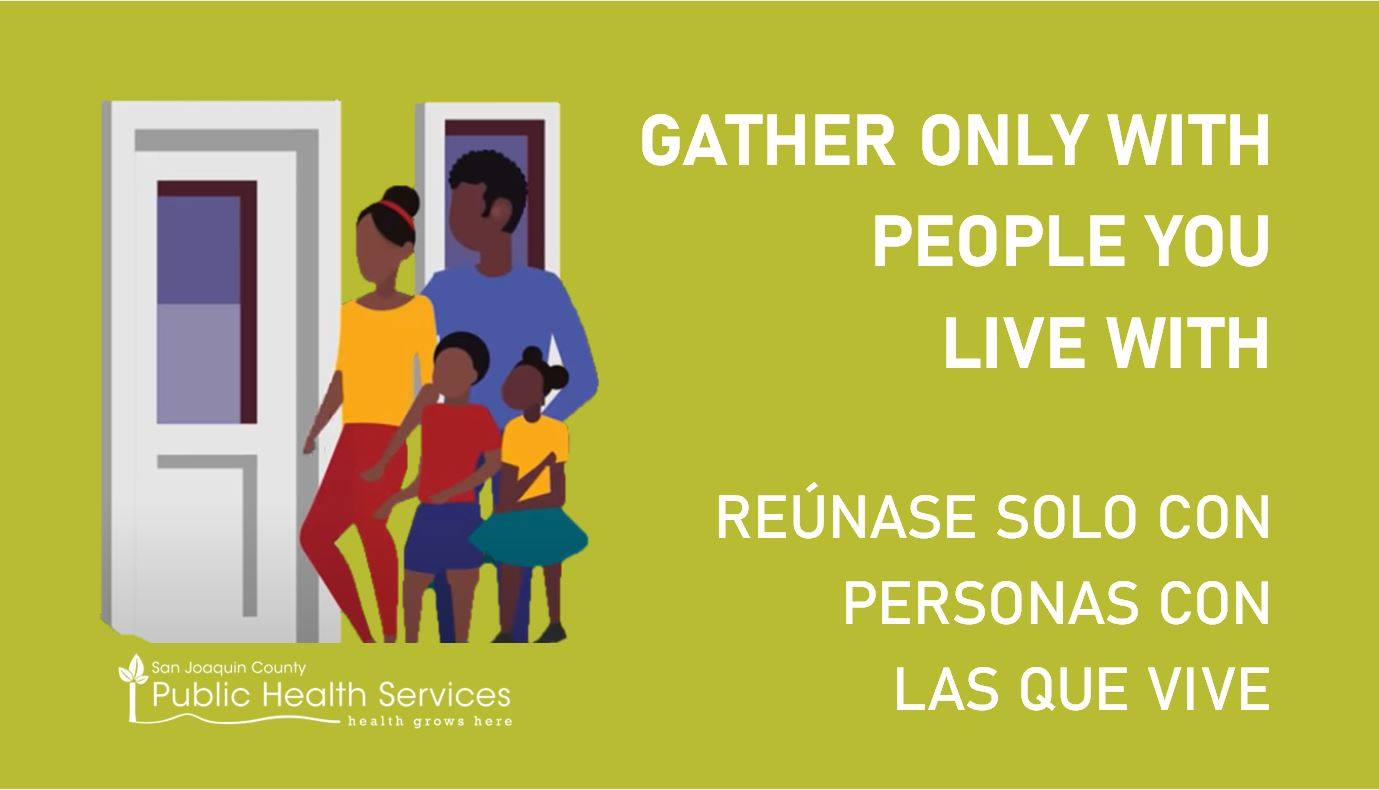 STOP THE SPREAD OF COVID-19. YOU CAN SAVE LIVES! CLICK THE LINK FOR MORE INFORMATION www.cdph.ca.gov